"The light of regulations will drive the shadows to the corners," Angus Brown, the co-founder and CEO of popular Bitcoin SV wallet Centbee remarked at CoinGeek Live. Angus was part of a panel that talked about global compliance for digital currency exchanges, wallets and other service providers.
The panel was moderated by Bitcoin Association Founding President Jimmy Nguyen on Day 3 of CoinGeek Live. Domenic Carosa, the founder and non-executive chairman of payment service provider Banxa and Delphine Forma, a board member of the Crypto Valley Association and OpenVASP Association.
Domenic took the opportunity to announce to the world that his company had integrated Bitcoin SV across its entire ecosystem. BSV will now be available on the Banxa platform, which is connected to many of the largest global exchanges as well as on its other platforms including Bitcoin.com.au and Bitcoin.co.uk. Delphine, on her part, announced that she had joined TAAL as its new chief compliance officer.
The panel discussed key issues in regulating the digital currency industry, one of which is the FATF Travel Rule. The rule requires virtual asset service providers (VASPs) to collect information on the sender and recipient of any transaction.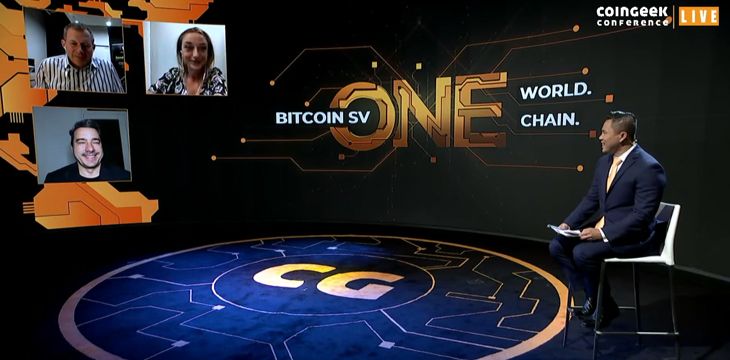 While the industry is divided about the rule, Angus noted that applying the rule in digital currency markets finally proves regulators accept digital currencies as money. The rule will also allow banking and financial service companies to partner with VASPs, Delphine pointed out. However, its benefits can only be realized if the regulators take a common approach globally, Carosa said.
For the longest time, the digital currency industry has been divided on virtually every other issue. When it comes to regulations, we must come together and develop international standards if we are to garner mainstream appeal, Angus urged.
He added, "I personally think we've got some good ingredients in Bitcoin SV (to develop global standards), specifically things that are recent such as Paymail and BIP270 which allow for more than just a data standard but also allow a handshake protocol for how information is interchanged."
Watch the Digital Currency & Global Compliance: Tools & Tips for Exchanges, Wallets & Other Service Providers panel.