South African based Bitcoin SV wallet Centbee has released several new features over the past few months that have not gotten much attention in the community (including from myself). I decided to investigate the wallet after over a year and am pleasantly surprised at the new functionality.
Centbee now offers international users (over 156 countries) the ability to buy BSV within the application via Coinify. While fiat on-ramps are in high demand for BSV users, this particular onramp seems to have been overlooked by the BSV community. I believe this is due to the high minimums and fees from Coinify ($60 and 6% respectively) which are generally way too high of a barrier to entry to the micropayment economy. Nevertheless, the feature is nicely placed there in case users want a convenient option to purchase BSV.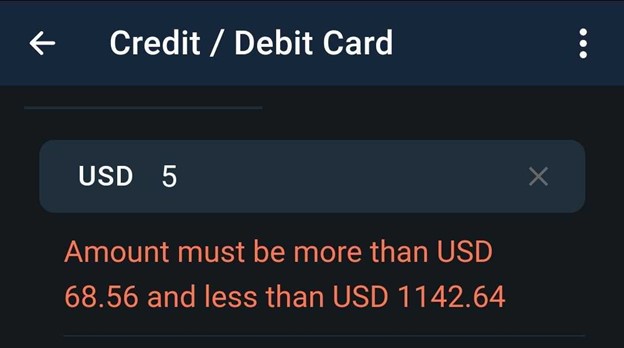 The more impactful feature Centbee has added is the purchasing of gift cards or vouchers from major retailers (even in the U.S.!). From Amazon to Whole Foods to Uber Eats to Nintendo users can now buy traditional goods and services with their Bitcoin SV.
I tested this by purchasing a $5 Amazon Gift Card via the Shop feature: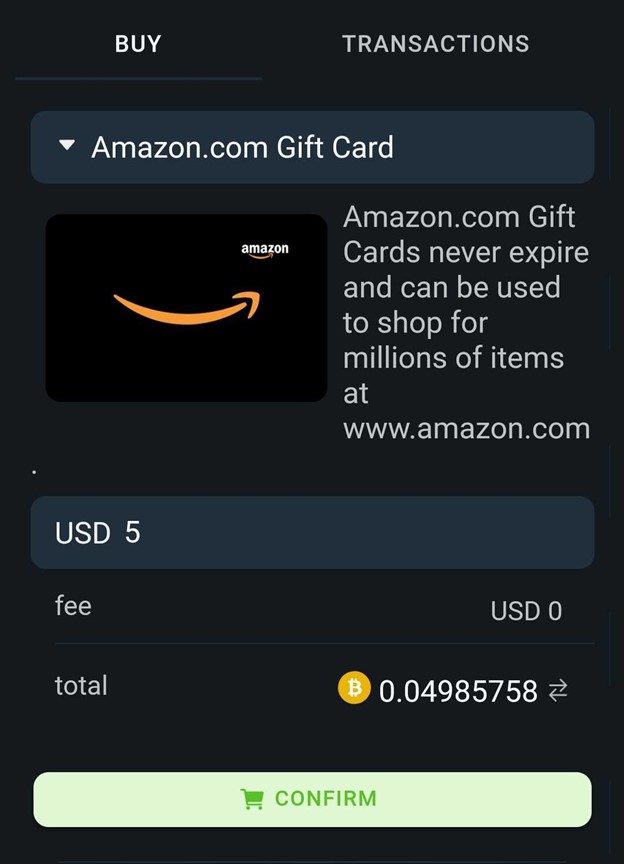 Once selecting confirm I instantly received instructions on how to redeem the credit via text message, as well as via a notification in the application. I was able to redeem by simply pasting the claim code in my Amazon account, all done within seconds.
Centbee also offers cash back in the form of Honey Rewards for purchases from the Shop. Customers will receive 1% back in BSV. I had yet to receive the rewards within an hour after the purchase, but apparently, they will arrive shortly.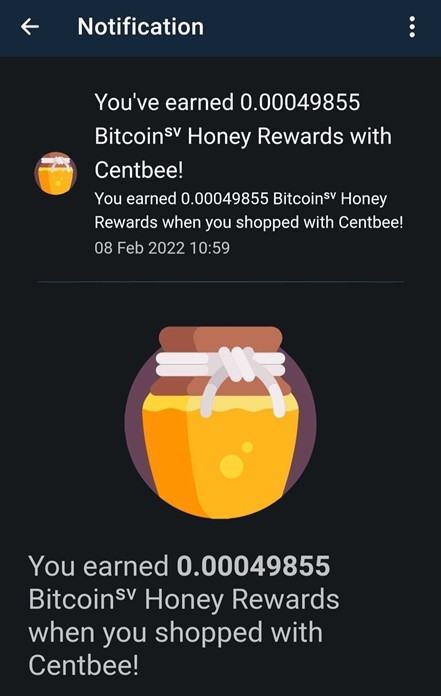 On the Amazon purchase I noticed I was able to buy for the equivalent fiat value of BSV with no fees. While this is great for the consumer, I wonder how Centbee can sustain this model going forward on top of offering 1% cash back.
We have seen other companies and individuals in the space offer satoshi-backed rewards for usage in the form of a speculative token such as RelayX with REX1, Haste with HST and Zatoshi with ZAT.
Cashback is a popular feature of traditional credit cards and banks to incentivize usage and consumer spending. As we move into a more open market that digital currencies promote, I am looking for these to become tradeable assets instead of simple rewards backed by a company. With the events of 2020, many travelers saw their American Express, Chase Rewards and airline miles become virtually worthless overnight for a time.
If those were liquid, owned assets new dynamic markets can emerge around them based on organic supply and demand. To be clear, this is not about pumping the price of reward points but about allowing trade based on fluid needs.
As one unwilling to travel with all the arbitrary, varying restrictions country to country, my current large stash of Amex and Chase points could be valuable to another where they are currently worthless to me.
This is an area that digital currencies have yet to penetrate but Centbee looks to be a pioneer here. I look forward to how Centbee other Bitcoin SV based services can continue to innovate in this area.
Watch: CoinGeek New York presentation, The Path to BitCoin Adoption: How to Turn the Entire Web into Bitcoin Apps